Perfect - Dove Cage
http://www.playmobil.us/evil-e...-with-quad/6939.html
Playmobil Set "Evil Explorer with Quad" Item #: 6939 - $14.99. Releasing in May or June of this year so unfortunately, it won't be available for this Easter.
cage box: perfect cage to hold dove(s) - Jesus and the Money Chargers in the temple, Jesus boy in the temple


snake - Adam & Eve

bone - Ezekiel dry bones

two cheetah cubs - Noah, Creation


hollow tree log - outdoor accessory
I like Playmobil because it works well with a doll house in my home basement, so any time I see a smaller set with hard to find items that will work with my God's Story Table I purchase it for myself. Pulling any items I can use to help tell bible stories at church, the rest gets added to the doll house making our grandchildren very happy.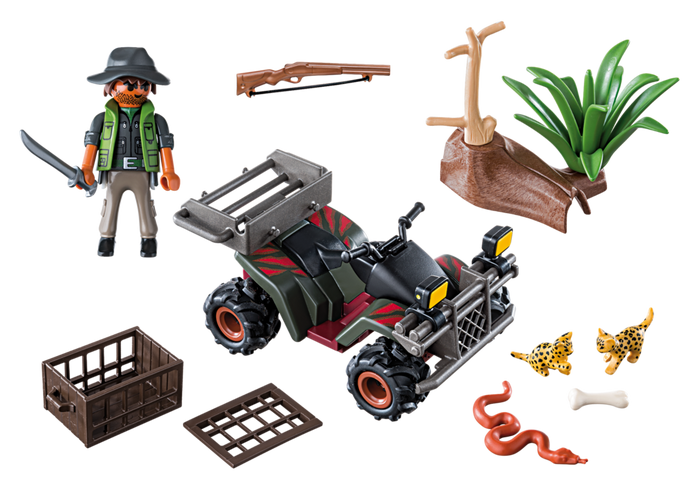 Doves - you can buy a pkg of 3/4" plastic white doves at Michaels,

found in the wedding decorating section.