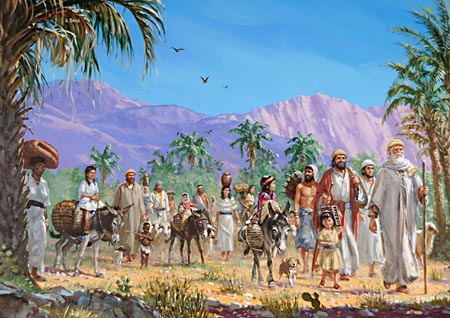 The story of Daniel, the Babylonian Exile, and the RETURN from Exile is definitely instructive to those of us about to "return" after the pandemic.
Daniel's story reminds us that Exile can be a needed wake-up call. That sometimes our faith and life need to be hauled off so that they can over-hauled. That having to "do without" helps clarify what's really important.
Exile can teach us about living by grace and not the machinations of our own doing.
Their story reminds us that not everyone who went into Exile returned. And not everyone went into Exile, indeed, the Exiles had to reintegrate with those who had never left.
When the Israelites returned from Babylon to Jerusalem, it was not a return to the same-old. In fact, Nehemiah 4:17 says the builders built with one hand and a sword in the other. Sounds like they were worried about "criticism."
And while we often think of them rebuilding "the walls," in fact, they also rebuilt the gates (metaphor!)
The "faith practices" of the Exiles had changed in Exile. They brought many new perspectives back with them, but also returned to some fundamentals which were symbolized by the "Ezra reading of the law" (that is "the scriptures").
It's a story that teaches us that HOPE is not about returning to the past, but walking boldly into an unknown future.
They did not just "rebuild" what was once there. They built it back BETTER than before.